With the release of the 'Brotherhood' trailer we celebrate the 10th birthday of the trilogy's first installment, Kidulthood. Written by Noel Clarke and directed by Menhaj Huda the story followed a group of unruly, lawless 15 year olds in West London over the course of a day.
The movie shook up UK film as it revealed a grittier view of teenage life in London that had not been shown in the mainstream before. This was made more controversial when the film was refused to be shown at the Edinburgh or London Film festivals, even though the stories in the film were stories that happened in London at the time and still happen now.
Kidulthood was critised for showing the harsh realities of some kids lives in school. Suicide attempts, bullying, possesion of weapons and performing sexual activities in exchange for drugs. Jamie Winstone who plays Becky can also relate to the controversy as her father, Ray Winstone, was part of a film called Scum (1980) that was caused a similar furore at the time.
This story of drug use, sexual activity and violence gained a generally positive response reviews with Stephen Armstrong of The Times stating: "the only people who should be shocked by this film are people who have never been teenagers. What Kidulthood does is take all the violence, sex and intoxication experienced in a teenage year and condense it into a single day, because that's far more marketable than a film about eight kids spending four hours sitting on the swings wondering what to do".
Watch a clip of Noel Clarke describing how he came up with the concept for Kidulthood. Watch the full 'making of' documentary here: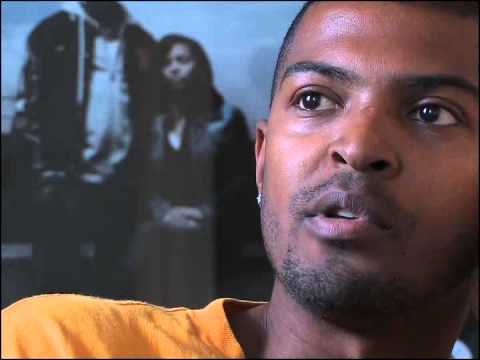 Watch the trailer for Brother hood here: