The typical Manchester university student is one who balances the workload of a redbrick school education with a social life that pushes the boundaries of your time and relationships. It can be a crazy place to live. Some lose their way, many bundle their way through to the end and there are a few that take on that challenge smash their Politics degree and create their own clothing label in their final year.
Thus it was a pleasure to meet the creator of a new African streetwear label MOJO KOJO and Afrobeat night IJOYA, Koye Adesanya.
Name: Koye Adesanya
Age: 21
Business: Mojo Kojo
Whats inspired you to start the MOJO KOJO label?
I just felt that African print clothing could be represented in a way that would be attractive to young people. For me personally, there were few African print garments in the market I would like to wear on a night out or just about. African print is often worn at formal events, like weddings and to church, whereas it can also be worn as streetwear, so festival gear and club wear.
To put it simply, I'm making clothes that I'd like to wear and for like minded people too.
Btw I love the name. Its catchy and bold did you mean for the bold designs to match the name?
Thank you! Yes definitely, the name has emphasis, reflecting the bold prints and colours that are displayed on my garments. I also wanted the name to relate to me, so KOJO is a shortened ver-sion of my first name, 'Koyejo'.
Did you do the designs yourself?
Well, I collaborated with a local fashion designer, Melissa Jade Young. We worked closely together for months, I explained to her my major influences and sent her photos of the styles I liked. She then sketched out my styles and made them into patterns. The prints are from a local market in La-gos, Nigeria 😉
Whats been the hardest part of starting a clothing label?
The most difficult part of starting Mojo Kojo was launching it before I graduated. That was really important to me because I wanted to market it to my university friends and stamp Mojo Kojo in Manchester before I graduated. Juggling my dissertation, student loans, business loans, essays, social life, etc. It was all a bit mad.
African Print Streetwear is still quite a unique style despite the emergence of dashikis in the last few years, whats the scene saying in Manchester and/or London?
Well, there are a few African print lines in London that are doing well, but I personally feel most of the brands are very similar in terms of their outlook and the prints they display. I haven't seen much African print in Manchester, but hopefully soon that will change!
If you spotted anyone famous or otherwise wearing a MOJO KOJO piece who would it be and what would they be doing?
Probably a lovely girl wearing my two piece at a festival or a guy two stepping at a club wearing a Mojo Kojo shirt.
Is MOJO KOJO a unisex label?
Yes it is, although there are certain pieces that are specifically for girls. But with prints its easy be-cause they are not gender specific and the girls can definitely wear the shirts too!
So you started the night 'Ijoya' in Manchester. Hows he reception been towards the Afrobeats scene?
Very encouraging! My launch night was a complete sell out, happy it worked out. People were in-terested in the Afrobeat scene and wanted to experience it!
What artists/events inspired you to start the Afrobeats night?
The UK Garage movement of the 90s, people wore staple items like button down versace shirts and high waist moschino pants to clubs. I simply wanted to create a sound that connected with the clothing. So 70s Afrobeat music with 90s fashion influences adds a layer of nostalgia to my brand.
Could people be dancing to Fela Kuti like how they dance to James Brown in the near future?
I hope so! The thing with 70s Afrobeat is that it has the same funky soul sound that American disco has. But what I love about 70s Afrobeats are the strong African vocals.
Any events coming up soon?
For now I'm focusing on my clothing and getting them online. News about future events will soon be available.
Any advice for anyone who wants to start their own unique clothing label/night?
Take calculated risks.
Music video that best describes your label:
I love this video, so much energy, strong vocals and some great African inspired garms.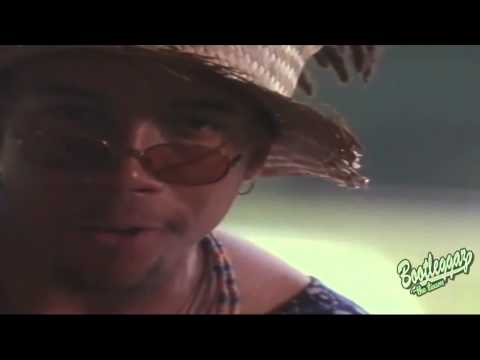 Check out MOJO KOJO and keep an eye out for Ijoya nights in London:
Facebook – @mojo-kojo
Instagram – @mojokojomcr
Pictures below:
Some Mojo Kojo prints on display at our 'Ijoya' launch night in Manchester.
Our Gye Nyame & Elephant Two Piece
A customer in our Hut Print Shirt @ The Prince of Wales Pop Up, Brixton